In a Nutshell
iolo makes a range of useful cyber security products, including ByePass, a helpful password management suite, and Malware Killer, a lightweight program that can eradicate ransomware and other unwanted bits of code lurking on your PC. Another excellent iolo tool is Privacy Guardian which protects any sensitive data you generate while online. These iolo products can be purchased separately or with the System Mechanic Ultimate Defense bundle.
pros
Large selection of software
Multi-function bundles help you to save cash
A user-friendly interface makes advanced tools accessible
cons
Underwhelming virus detection rates
Inactive customer forums
Limited cross-platform functionality

iolo Visit Site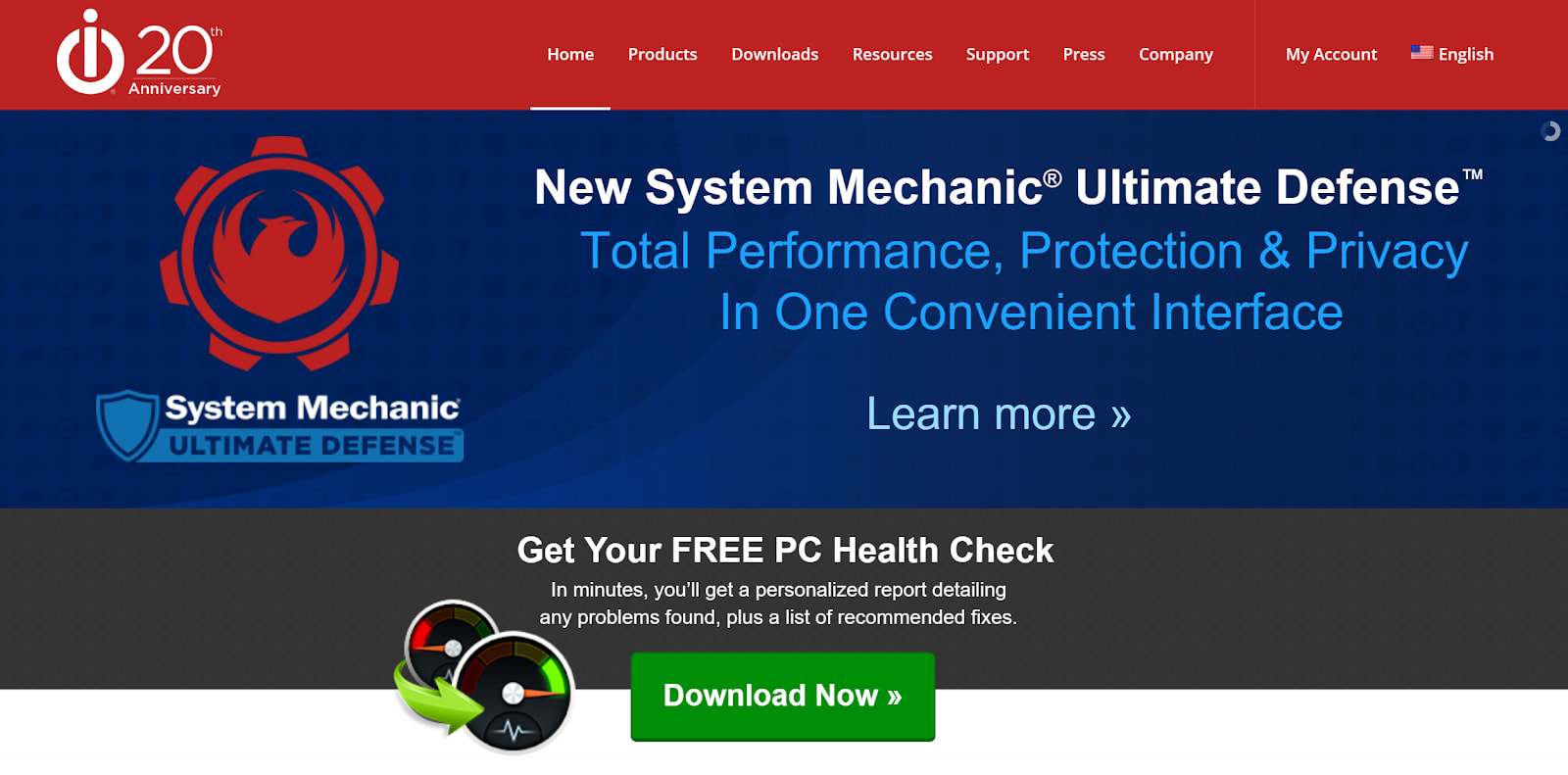 Highlights
Features: Complete PC tuneup capability
Ease of Use: User-friendly without compromising functionality
Reliability: Malware Killer isn't the most consistent virus detector
Value: iolo's bundle packages are best if you want to save
Money-Back Guarantee: 30-day
Best For
Speeding up your PC load times
Keeping track of difficult-to-remember-passwords
Preventing ISPs and others from viewing your activity
Restoring virus-infected computers to working condition
Anonymous browsing
Why Choose iolo
Found that your computer is showing its age by not responding as fast as it once used to? Then there's a good chance that your problems could be fixed by better optimizing your system. That's exactly what the iolo System Mechanic software package promises to do.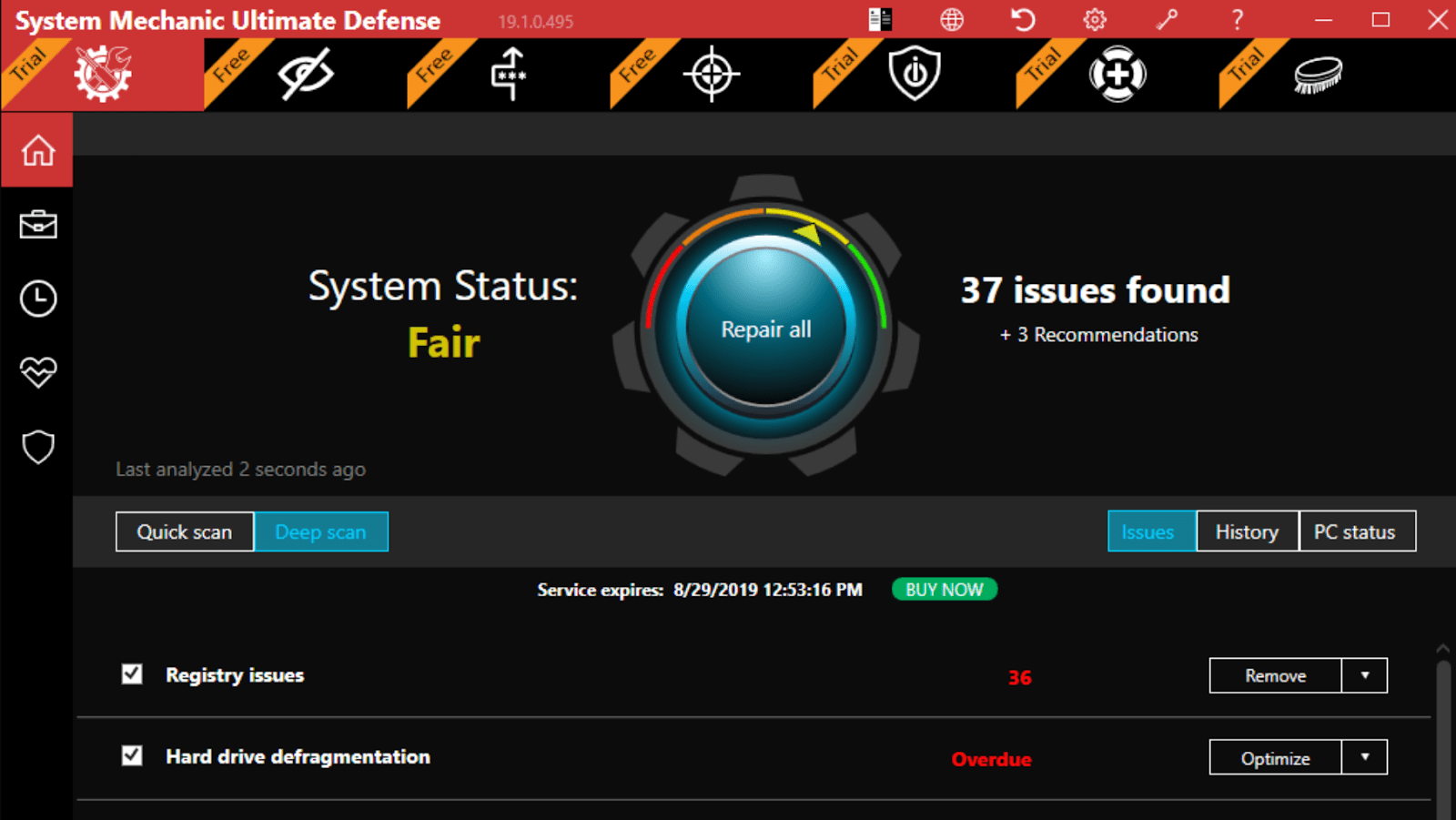 By defragging your hard drive and adjusting important settings related to your CPU and RAM management, System Mechanic can bring even the most sluggish PCs back to life. But that's not all. System Mechanic is actually a full suite of different iolo products. Together, or separately, these tools will help you to recover lost data, fight malicious software, protect your privacy, and manage your digital credentials.
What iolo Offers
A comprehensive tune-up utility
Multi-device password syncing
Antivirus firewall and scanning
Ad-tracking protection

iolo is a one-stop-shop for making your PC work better. While other cyber security companies focus on providing one service at a time, such as blocking malware, iolo does it all at once. What's more, all iolo products can be installed on an unlimited number of Windows machines. That puts iolo firmly ahead of other cyber security software manufacturers, like BitDefender, who restrict the number of devices their packages can be added to.
Features
Privacy Guardian - By scrambling the data that fingerprinting scripts use to track you, Privacy Guardian prevents online retailers and data collection services from profiling you online. With this iolo package, you'll get access to a simple dashboard that alerts you whenever a tracking attempt is detected.
System Shield Antivirus and Antispyware - Using a combination of known malware databases and artificial intelligence to detect suspicious code, this iolo product will keep your PC free from harmful trojans, bots, viruses, and rootkits.
Malware Killer - Offers the same core functionality as System Sheild, but with more of a focus on finding malware that's already made it on to your computer, rather than blocking new attempts to compromise it.
ByePass - A password manager with all the same features as well-known services such as LastPass. ByePass will encrypt your sensitive passwords, evaluate how secure they are, and sync them across different devices, including your mobile phone. With this iolo tool, you'll never have to memorize another password again.
System Mechanic - Speeds up your PC by optimizing your system processes and file storage. By defragging your drives and eliminating unnecessary startup applications, System Mechanic can dramatically increase the responsiveness of your PC.
System Mechanic Pro - This package is essentially a combination of the basic System Mechanic program and iolo System Shield. As well as tuning your PC and protecting it from viruses, it can be used to restore deleted files from hard drives.
System Mechanic Ultime Defence - A comprehensive suite consisting of the functionality of the Pro plan as well as the features of ByePass, Malware Killer, and Privacy Guardian.
Ease of Use
With bold red and black styling, the look of iolo's interface won't be for everyone. Each iolo product is very user-friendly, though. Simple menus allow you to swap between different functions and start malware scans or activate system clean up utilities.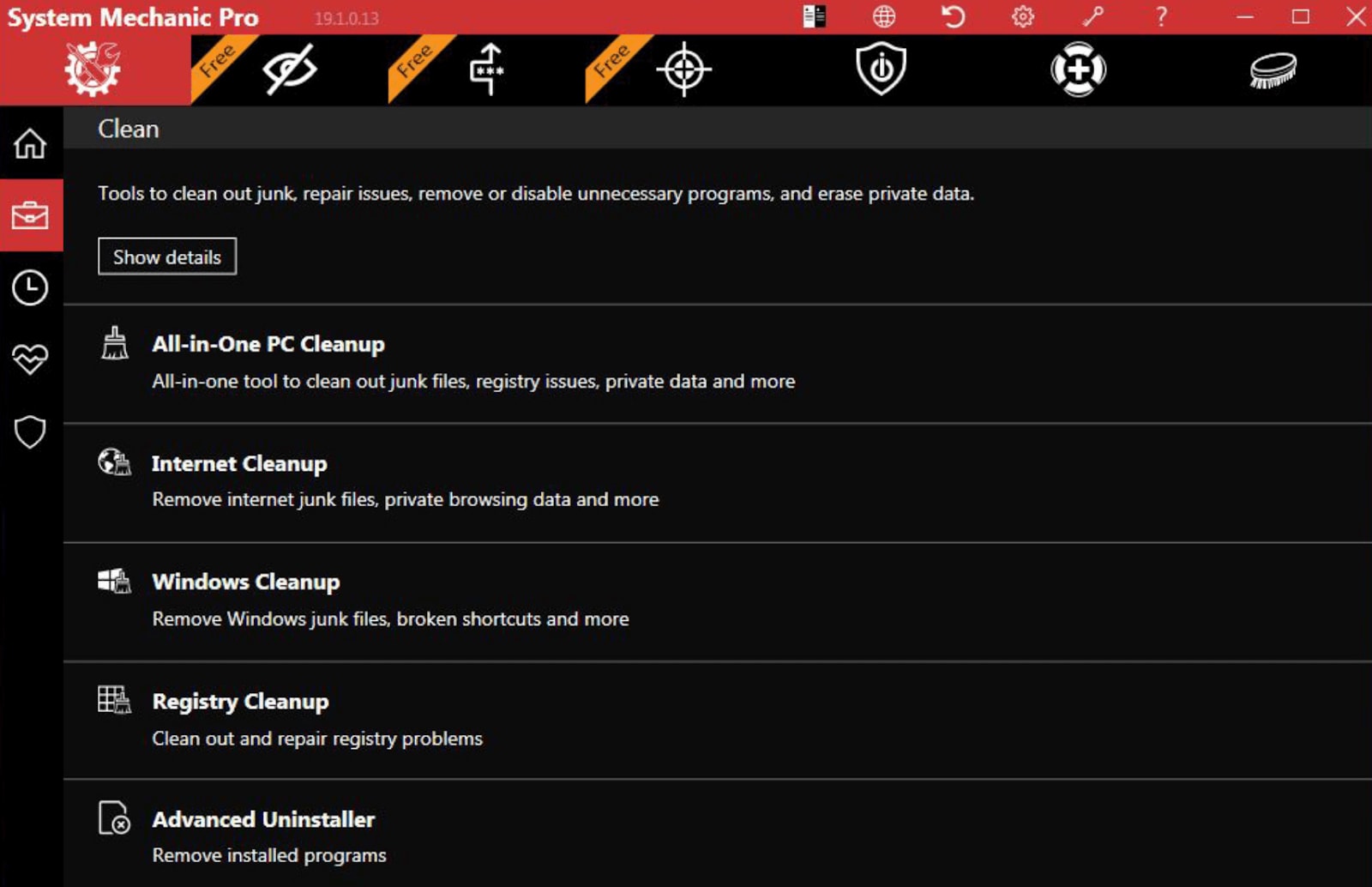 Once you've activated a malware or system optimization scan, you'll see a scan progress window. Here, at a glance, you can see what iolo is changing on your system and prevent it from searching in certain areas to save time.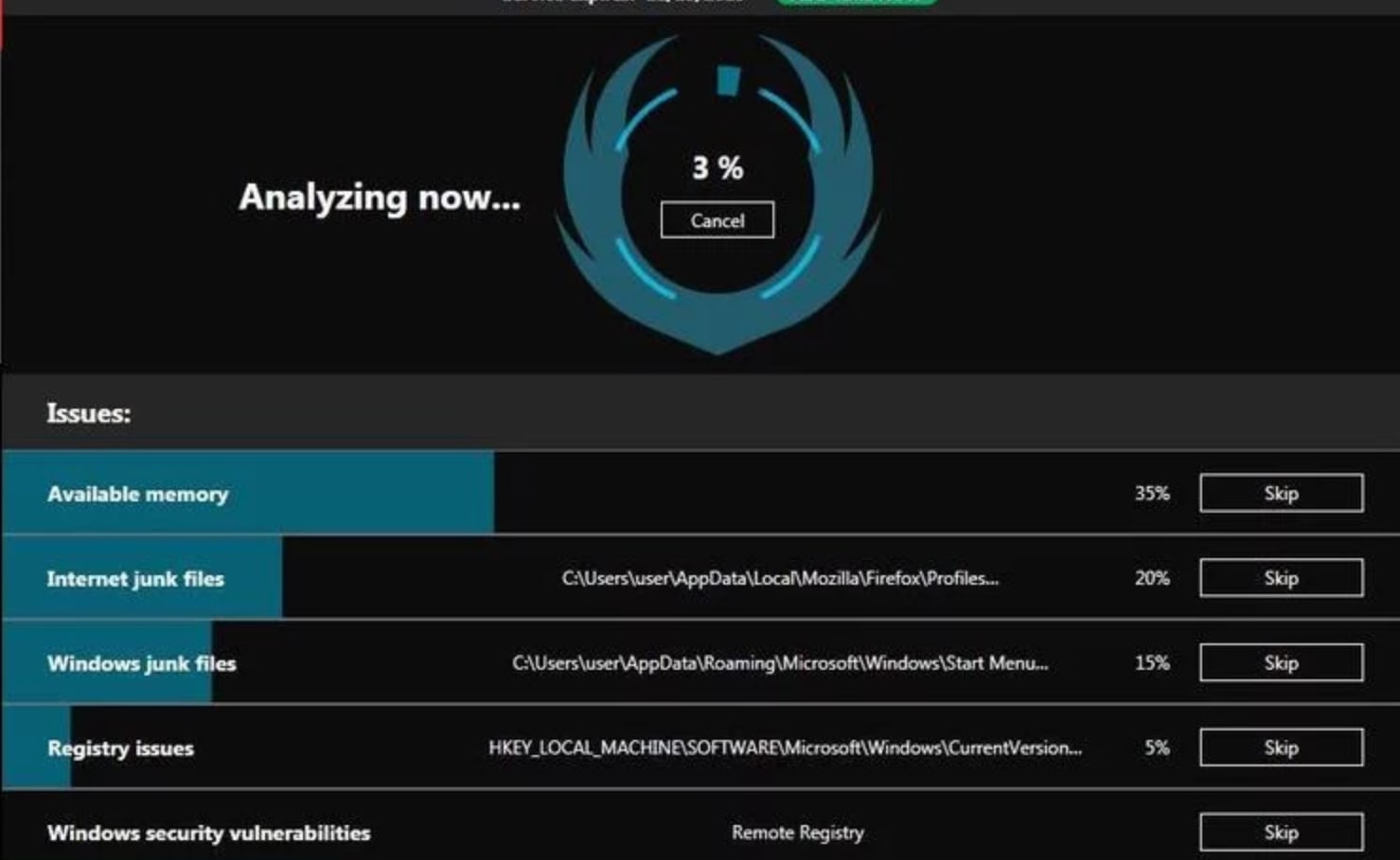 Detection Rates and Reliability
Unfortunately, there's no good way to find out how well iolo Malware Killer and System Shield actually works when it comes to antivirus protection because the products haven't been tested by independent labs. Anecdotal reports suggest that System Shield offers patchy protection from known samples of ransomware.
However, things look much better when it comes to the reliability of the Privacy Guardian tool. Once loaded onto our test system, Privacy Guardian threw up a notification every time we visited a website that seemed likely to have ad-profiling software embedded.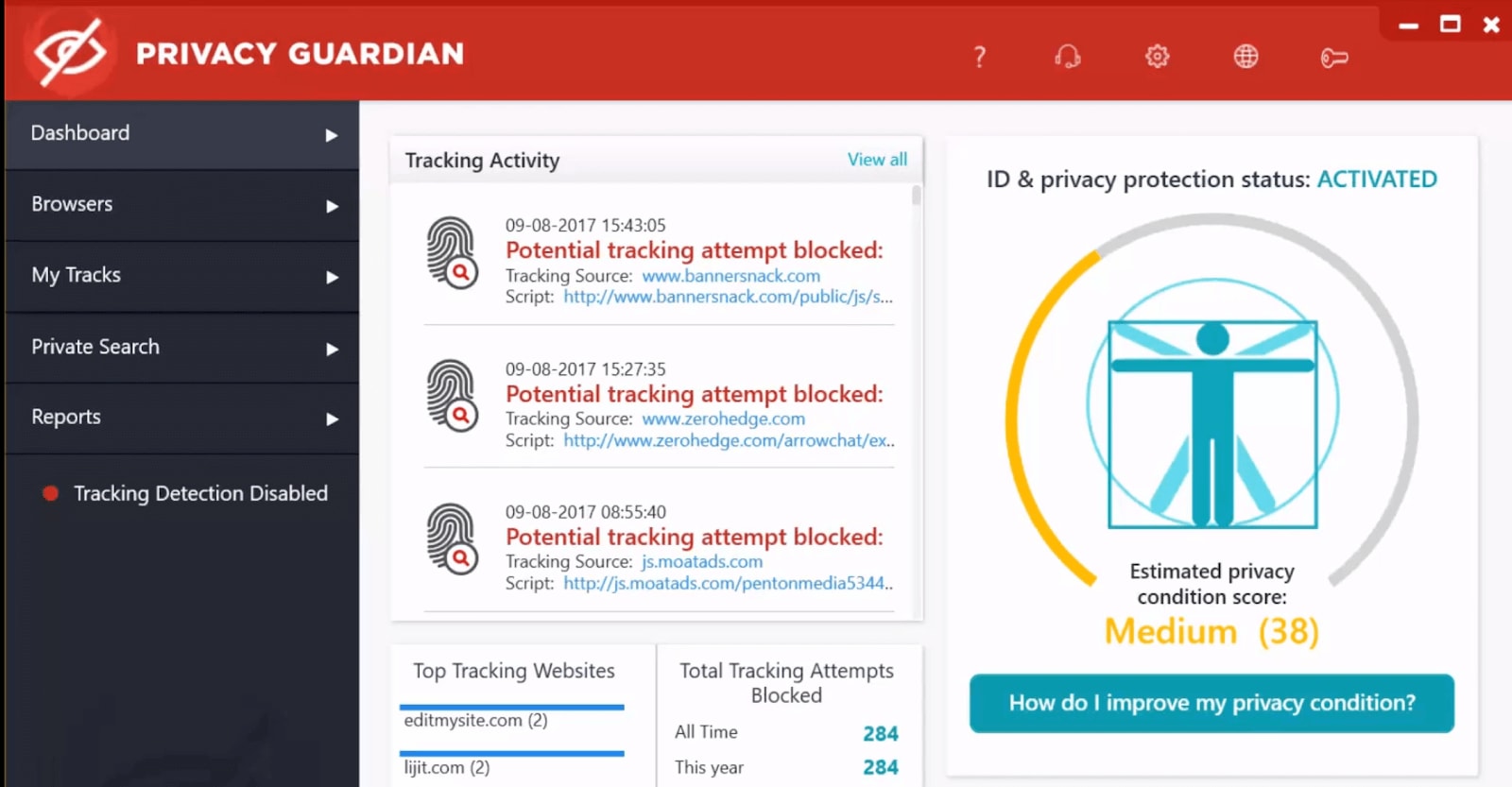 Pricing
With each iolo product, you get one year of coverage. After that, you'll have to purchase the package again to keep using the software. In some cases, iolo's website suggests you may get a cheaper renewal price, but there's no guarantee that'll be the case.
System Mechanic Ultimate Defence
Wipe Drives and Recovery Lost Files
Value for Money
iolo offers a wide variety of different products and some are a better deal than others. For example, System Mechanic Ultimate Defence comes with so many different features that it will save cash compared to paying separately for antivirus, file optimizer, and password management programs.
Help and Support
iolo customers can access customer support staff via a free phone line during PST standard working hours. For less urgent queries, a ticket service is available too. You can also troubleshoot through an iolo customer forum, but unfortunately, it's quite inactive.


iolo Visit Site
Bottom Line
If you need an all-in-one PC optimization and cybersecurity toolkit, iolo is a great option to consider. However, there are both strong and weak parts to the iolo cybersecurity product lineup. On the one hand, its privacy protection and password management tools work just as well as any competitor in the business, but iolo's malware detection capabilities certainly leave room for improvement.
About iolo
Founded in 1998, iolo technologies is a software manufacturer best known for its System Mechanic PC tune-up suite. Besides system optimization, iolo products will help you to keep your online accounts and identities secure, and protect your computer from unpleasant pieces of malware and other viruses.